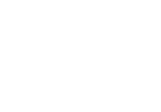 info@andreafisherpottery.com
Home

Pueblos
Santo Domingo
History

Artists

Search

Subscribe

About Us

Santo Domingo pueblo is located on the east bank of the Rio Grande between Santa Fe and Albuquerque. The pueblo has a reputation of being ultra traditional, probably due, at least in part, to the longevity of the pueblo's pottery styles. Some of today's popular designs have changed very little since the 1700's.
Known for designs described as "simple geometrics", the other outstanding feature of Santo Domingo is boldness. One characteristic design is a negative style of painting in, which covers the pot in panels of big, bold swatches of black and red so that only a few lines of the cream slip shows through. Birds and flowers are also featured design motifs. Mammals are rarely seen on Santo Domingo pottery. Religious leaders forbid the representation of human figures as well as other sacred designs on pottery made for commercial purposes. Santo Domingo pots are still used for cooking, serving, and storing food.
Home | Pueblos | Artists | Search | Subscribe | About Us
---
Copyright Andrea Fisher Fine Pottery 2009. All Rights Reserved.