How our 28th Anniversary Sale Works
We have selected about 175 pieces of regular stock and have substantially reduced their prices.
The pieces are shown in descending order of their original price (most expensive at the top to least expensive at the bottom).
The sale price includes shipping to the lower 48 states.
The sale begins Wednesday, March 31st at 4pm MDT.
At 4pm, MDT, we will post the sale items to our website (www.andreafisherpottery.com) and to find from our Home Page click "Search" and then click "On sale" from the common searches listed.
We take all requests in the order received.
A piece is not marked as sold on our website until we have spoken with you and collected your credit card info. This means, we might have an earlier sale in progress and we will work diligently to honor all requests in the order received.
The following are visuals and instructions for the easiest way to purchase. It may seem a bit complicated, but we are hoping that by next year's sale our website will make it much easier to make a purchase.
If you are having trouble with our website, give us a call at (505) 986-1234
---
FIRST, on our website, locate the piece you would like to purchase, then click "more information."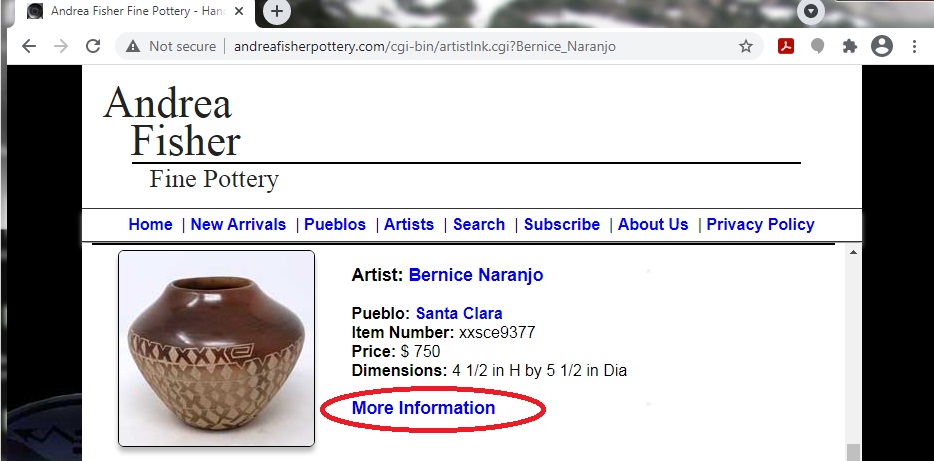 On the More Information page, click "Buy this piece."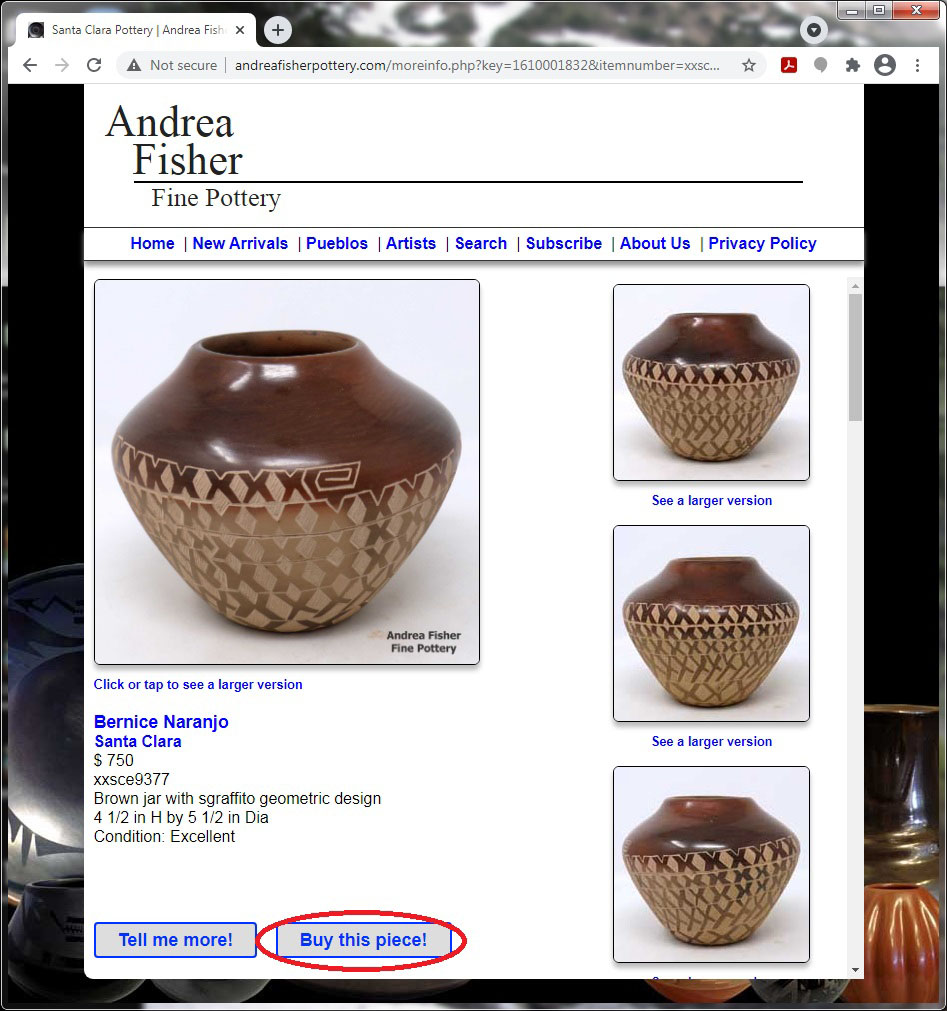 Then, fill out the form.
Choosing "phone" is our preferred option. If you choose "e-mail" we will respond with an e-mail asking you to call us.
FINALLY, "Submit Form."
Again, if you have any problems, please call us (505) 986-1234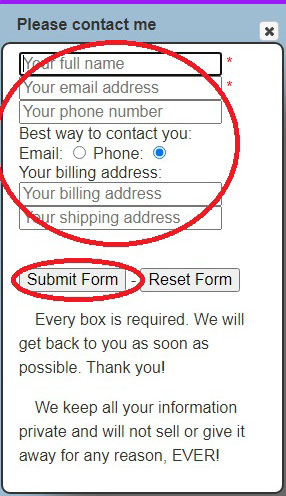 THANK YOU FOR CHOOSING ANDREA FISHER FINE POTTERY!